Anger over Allerton Park incinerator decision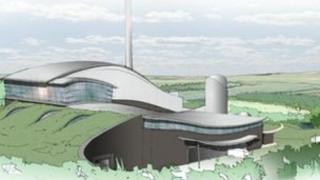 City of York Council has said it will look at taking legal action after the government withdrew support for a waste incinerator project.
The incinerator, at Allerton Park near Knaresborough, was to have been built using £65m of private finance initiative (PFI) funding.
But the Department for Environment Food and Rural Affairs said it was no longer needed to meet EU waste targets.
Council leader James Alexander called the ruling "shambolic and incompetent".
The plant, expected to cost £1.4bn over 25 years, was granted planning consent last year.
The proposal was developed by North Yorkshire County Council and the City of York Council to reduce the amount of household waste they were sending to landfill.
Mr Alexander said he was "furious" that the government had "mothballed the project" as millions of pounds had already been spent to get it to this stage.
"We will be looking to see whether there are grounds for taking the government to court over this issue."
Campaigners against the project said they had "no sympathy" for the council's situation and would seek a judicial review to prove the scheme was not needed.
Bob Singleton, from the North Yorkshire Waste Action Group, said: "I don't believe it. It's total and complete overreaction. [Mr Alexander] is smarting because it's been slapped in the face.
"We are looking for a judicial inquiry into this project and we will continue to chase that avenue. We're more determined then ever.
"The way we see it is the beast is now crippled but we want it exterminated."
North Yorkshire County Council said it was seeking an urgent meeting with the government.
In a statement Defra has said it will "continue to provide commercial and technical advice" for the project.
The two councils had awarded the contract to build and manage the plant to Amey Cespa.
The company said it remained "fully committed" to the project.