York makes cash bid to prevent A19 flooding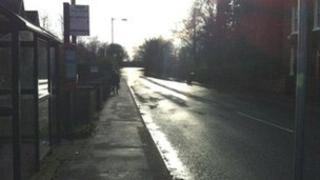 A scheme to prevent a main commuter route being flooded during heavy rainfall is to be submitted for government funding.
The A19 at Fulford, on the outskirts of York, was closed on three occasions because of flooding last year.
The Labour-run council said it hoped the £4.7m scheme could attract up to £2m of government funding.
The project would involve raising the height of the road and other measures to tackle congestion.
The council said it was applying for a share of £170m Pinch Point funding from the Department for Transport.
It is designed to support local transport schemes that tackle congestion and support growth.
The area is close to the site of a proposed housing development, of about 700 homes, which was given outline planning permission in 2007.
The council said the road improvements would support that scheme.
If the funding bid was successful construction on the road improvements could begin in 2014.