Claudia Lawrence: Birthday appeal by missing chef's family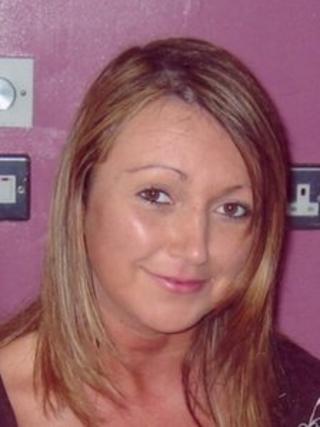 The family of York chef Claudia Lawrence, who has been missing for four years, say it is "unacceptable" no-one has come forward with information.
She was reported missing in March 2009 after failing to turn up for work at the University of York's kitchen.
Detectives have repeatedly said they believe Miss Lawrence was murdered.
Family spokesperson Martin Dales said: "Out there are some heartless persons who know something but they don't have the guts to tell the police."
The inquiry into Ms Lawrence's disappearance was the largest in the recent history of North Yorkshire Police, but the force scaled down the investigation after 16 months in July 2010.
Ms Lawrence was 35 when she vanished and was last seen on 18 March near her home in Heworth, York.
'End the misery'
Mr Dales said: "How low can people get - it's outrageous and continues, after four years, to cause immense damage to [her father] Peter and the family.
"So I make a further appeal to those who know these answers.
"How can you sleep at night knowing you know the answer? How can you live the lie with yourselves?
"Do what you know in your heart of hearts what is right and end the misery of all those who love and care for Claudia even if you don't."