Claudia Lawrence: Mother urges review of police probe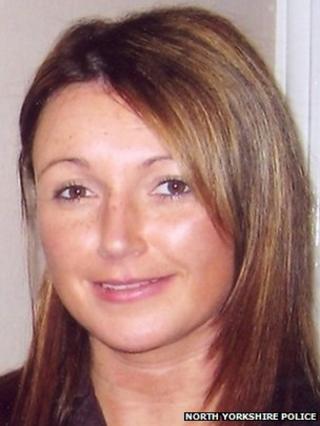 The mother of Claudia Lawrence, who disappeared four years ago in York, has called for an external review of North Yorkshire Police's investigation.
Joan Lawrence said she wants detectives to make a "fresh start" and "go right back to the beginning".
Her daughter has not been seen since 18 March 2009 and police believe she was murdered.
Det Insp Adrian Gathercole said they are still looking for a "critical breakthrough" in the investigation.
Claudia was reported missing by her father, Peter Lawrence, after she failed to turn up at the University of York, where she worked as a chef, on 19 March.
Mr Gathercole said what followed was one of the "most high profile" inquiries in the force's history.
"We did an incredible amount of searching at the time," he said.
'So many mistakes'
But Mrs Lawrence told BBC Radio York she has found the police's efforts "infuriating":
"I think they have made so many mistakes from the beginning. I think the first 72 hours are crucial, and this is where they slipped up. They focussed far too much on her private life.
"I want a second opinion. I wish I could afford a private investigator."
Mrs Lawrence, who lives in Malton and is the town's deputy mayor, told BBC Radio York she is convinced Claudia is still alive: "I just want to know if she's safe, that's all. I think she's being held against her will somewhere."
Mr Gathercole, deputy senior investigation officer in the investigation, said there had been no "significant developments" in the past year.
"It can only be hoped that the critical breakthrough we've never had comes about," he said.
"It's extremely difficult to make a very fresh appeal that people won't have heard previously.
"We've always treated this from very early on as a murder investigation. Murder investigations do remain open and in many cases do get resolved many years after the event."