CPP given further week to find new financial support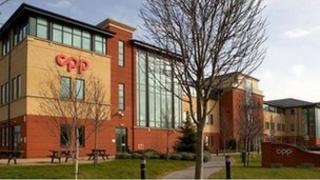 A credit card insurer, fined a record £10.5m for mis-selling insurance, has been given another week to find the cash it needs to avoid collapse.
CPP, based in York, needs about £40m after loan arrangements with its existing bankers expired at the end of March.
Initially given until Friday to find alternative funding, it has now been given a 19 April deadline by its banks.
The company has warned there is no certainty a solution can be found.
CPP was heavily criticised by the Financial Services Authority last November and as well as the heavy fine it was also ordered to compensate customers.
The criticism related to the sale of products protecting against credit card and identity theft to people who did not need the cover.
The fine and the loss of several contracts left it struggling to find the financial backing it needs to avoid going into administration.
In a statement, CPP said: "The group continues in constructive discussions with its existing lenders and others in relation to a number of financing and strategic options.
"The board remains focused on reaching an agreed financing solution with a view to ensuring the viability of the group in the short and longer term."
CPP employs approximately 1,500 people worldwide, including about 900 people at its York headquarters.