Gerry Gibson pit death inquest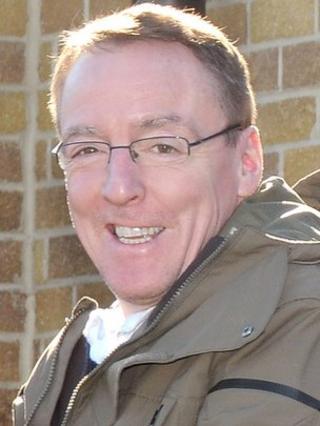 Relatives of a miner killed when the roof at a North Yorkshire pit collapsed have said they hope his employers will "learn lessons" from his death.
Gerry Gibson, 49, died in the collapse at Kellingley Colliery in North Yorkshire, which is owned by UK Coal, on 27 September 2011.
An inquest jury in Selby returned a narrative verdict into his death.
UK Coal said new health and safety measures had been introduced since Mr Gibson's death.
The inquest jury also said failures in procedures had meant Mr Gibson and his colleagues were unaware of a similar roof collapse just five days earlier.
They also criticised the investigation into the earlier roof collapse.
'Obvious shortcomings'
Mr Gibson's son, Sean, also a mine-worker, said the family had been devastated by his father's death.
He added: "We are glad UK Coal has been made to account for their obvious shortcomings in health and safety regulations and the apparent lack of robust and rigorous assessment and communication, which may have prevented the tragedy.
"We are relieved the inquest has come to an end and hope the findings go some way to ensure a tragedy like this doesn't happen again."
Mr Gibson and a colleague, Phil Sheldon, were trapped after the roof collapsed 2,600 ft (800m) underground.
Mr Sheldon, who suffered minor injuries, was rescued but his colleague was pronounced dead at the scene from asphyxiation.
UK Coal said it "deeply regretted" Mr Gibson's death and its thoughts remained with his family.
In a statement the company added: "We have taken a number of steps to strengthen health and safety procedures since this tragic incident."