Maltby gas man jailed after putting lives at risk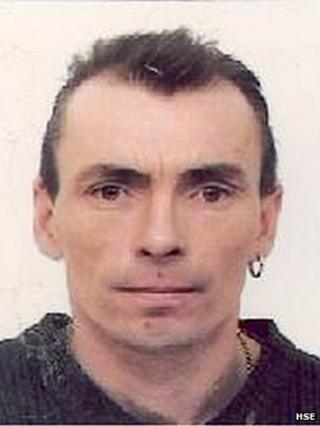 An unregistered gas fitter who put the lives of scores of homeowners at risk by carrying out unregulated work has been jailed for 16 weeks.
Steven Carter, 49, of Thicket Drive, Maltby, fitted appliances at 85 houses in South Yorkshire and Nottinghamshire, Doncaster Magistrates' Court heard.
He had admitted breaching gas safety regulations, at a hearing on Monday.
Health and Safety Executive (HSE) inspector Mark Welsh said appliances were left in "a dangerous state".
The work was carried out for two landlords - one based in Doncaster and the other in Stansted - between April 2010 and March 2011.
The court heard Carter failed to renew his registration with Gas Safe, after it expired on 30 March 2010.
'Immediately dangerous'
District Judge Jonathan Bennett described Carter's offending as a reckless breach of the law.
"It is by good fortune that there has not been any serious injury or ill health as a result of the offences," he said.
The HSE, working with Gas Safe Register investigators, found a series of defects.
Mr Welsh added said: "There are legal rules and obligations governing gas work for the very simple reason that defective work can be lethal."
Some were identified as immediately dangerous, which indicates there was a risk to tenants of injury or even death from exposure to carbon monoxide or an explosion.
Other defects were classed as falling well below current standards.
Carter pleaded guilty to three breaches of the Gas Safety (Installation & Use) Regulations 1998, including one charge relating to the illegal work at 85 properties.