Harrogate teacher jailed over indecent images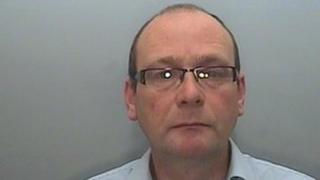 A school teacher who filmed pupils as they changed for swimming lessons and shared indecent images on the internet has been jailed.
At York Crown Court Simon Mark Knowles, who taught in Harrogate and now lives in Bridlington, pleaded guilty to 24 offences.
The 52-year-old was jailed for four-and-a-half years and banned from working with children.
He was also placed on the sex offenders' register indefinitely.
'Twisted fantasies'
Det Sgt Mark Jackson, of North Yorkshire Police, said: "On the face of it, Simon Knowles was a well-liked teacher who had the respect of his colleagues and aspired to be an assistant head teacher.
"In reality, he was a calculating and deceitful man who completely abused his position of trust for his own sexual gratification.
"The level of betrayal, falseness and dishonesty he has displayed over a number of years is rarely seen.
"He filmed innocent children while they were getting changed, using covert methods which highlights the lengths he was prepared to go to indulge his twisted fantasies."
Police had found almost 20,000 images and more than 150 videos on Knowles' computer when he was arrested in 2012.
Officers also found evidence that he had distributed 147 indecent photographs of children.
Det Sgt Jackson said: "The fact that he was also sharing images on the internet, some of them at the highest level of seriousness, shows that Knowles is a sick and depraved man who I am extremely glad that we have caught.
"He betrayed his family, his colleagues, his profession and, ultimately, the children he was entrusted to educate and their parents."