York council care homes plan agreed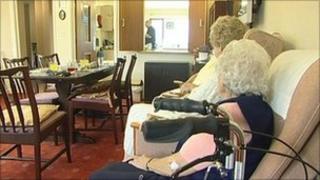 Seven elderly care homes in York are due to be replaced with two new homes under plans agreed by councillors.
A 72-bed site in Burnholme and 90-bed home in Lowfield will open in 2016, at an estimated cost of £25m to £30m.
York City Council originally planned to built a third, at Haxby Hall, but said this was no longer needed.
The plans mean the number of places will be reduced from 230 to 162, but the council said this would meet expected demand.
It said any extra places would be commissioned from the independent sector.
A report put to the cabinet said the new homes would be designed to "support people with dementia and high dependency care needs".
It said the existing homes were not designed to support people with those specialist needs and "the physical environment understandably falls some way short of care homes being built today to modern standards".
The report said the new homes would be made up of "self-contained households that are home to a maximum of 12 residents".
Lowfield care home is also expected to be part of a wider village for older people, with a community hub and other housing accommodation.
The Labour-run authority said it would be looking for a single provider or consortium to build and operate both care homes as well as the wider community village at Lowfield.
The tender process is expected to start later this month.