York Castle Piccadilly scheme scrapped by developer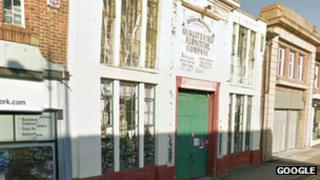 A company has abandoned plans for a major shopping development in York, saying it cannot compete with an out-of-town scheme currently being built.
The Monks Cross sports stadium and retail scheme on the outskirts of the city was approved by councillors last year and is to open in 2014.
LaSalle UK said its £200m Castle Piccadilly scheme was no longer viable as a result.
The company has submitted new plans for two shops and 37 homes on Piccadilly.
The plan would see the Banana Warehouse facade retained, as it was identified as a building of merit in the city council's conservation area appraisal.
Everything else on the site would be demolished and rebuilt.
In a planning statement within the new application, the company said the approval of the Monks Cross development meant the need for retail development in the city had been met elsewhere and the Castle Piccadilly scheme was "no longer possible".
It said: "Nevertheless, the regeneration of the Piccadilly area has been a primary aspiration of the City of York Council for decades and the current circumstances does not prevent smaller scale regeneration of the area coming forward.
"Indeed, many would argue that smaller scale schemes are better able to be accommodated within the historic built fabric of York in an acceptable manner."