Gerry Gibson pit death: UK Coal admits guilt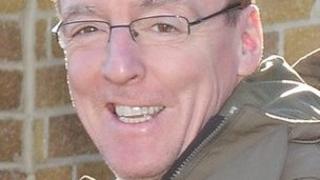 The former owner of a mine in North Yorkshire has pleaded guilty to safety failings over the death of a worker.
Gerry Gibson, 49, from Sherburn in Elmet, was killed when a roof collapsed underground at Kellingley Colliery on 27 September 2011.
UK Coal Mining Ltd, which is now in administration, pleaded guilty to health and safety offences at Leeds Magistrates' Court on Tuesday.
The firm will be sentenced at Leeds Crown Court on 21 October.
Mr Gibson and a colleague, Phil Sheldon, were trapped after a roof collapsed 2,600 ft (800m) underground.
Mr Sheldon, who suffered minor injuries, was rescued but his colleague was pronounced dead at the scene from asphyxiation.