York Terry's chocolate factory site housing plan approved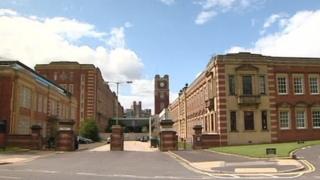 Planning approval for 57 houses and 29 apartments on the site of a former chocolate factory in York has been given by councillors.
The Terry's factory, on Bishopthorpe Road, closed in 2005 when production was moved to continental Europe.
The 27-acre site was bought by Henry Boot Developments and David Wilson Homes in April for an undisclosed sum.
The plans are the first phase of a plan to build up to 270 homes on the site by David Wilson Homes.
Henry Boot remains responsible for the redevelopment of the old factory buildings, some of which are listed, on another part of the site.
The factory's closure brought to an end chocolate-making in York by Terry's, which started manufacturing in the city in 1886.