Askham Grange prison closure decision 'baffling'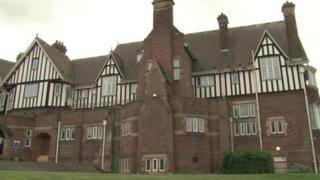 A decision to close a women's prison near York has been branded "baffling" by an independent watchdog.
The Independent Monitoring Board (IMB) has warned that shutting Askham Grange open prison could lead to an increased risk of re-offending.
The Ministry of Justice (MoJ) announced its closure as part of plans for women to serve sentences nearer home.
But the IMB says low re-offending rates at Askham Grange "will not successfully transfer to... closed prisons".
Its 2012-13 annual report released on Monday said closing the site would also have a "detrimental impact on families".
'Difficult to believe'
The IMB report said that "against the odds" Askham Grange had one of the lowest re-offending rates in the prison service.
"This success is not happenstance but is due to a dedicated staff team which focuses on all the issues surrounding resettlement," it said.
"It is difficult to believe that the ethos and facilities at Askham Grange can be simply lifted and re-sited elsewhere.
"This makes the recent decision to close the prison somewhat baffling and one which the IMB at Askham believe is a high risk strategy that could result in increased reoffending rates."
The government department said it wanted female inmates to maintain family relationships and to improve their job prospects before leaving jail.
The MoJ was contacted for comment but is yet to respond.