Marek Olszewski jailed for robbing woman of £26,000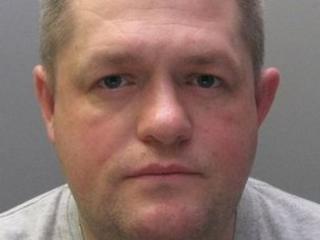 A man robbed a woman whom he saw carrying £26,000 in cash in bags as she was too scared to leave it at home.
Marek Olszewski, 34, saw his 74-year-old victim place a £100 bet from a bundle of notes in Betfred, Darlington, and followed her home on the bus.
All but £5,000 was later found dumped in woods, Teesside Crown Court heard.
Olszweski, of Station Road, admitted robbery and was jailed for four years. He used the cash to fund treatment for his sick father, the court heard.
The defendant followed her and snatched the cash when his victim got off the bus in Darlington on 22 November.
He then said he used some of the cash to fly home to Poland and to pay for medical treatment for his father who was seriously ill.