Prezzo restaurant blaze in Harrogate 'under control'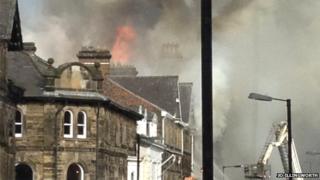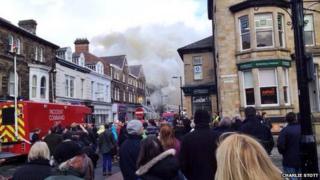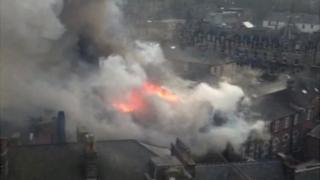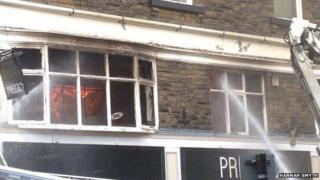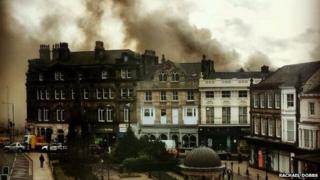 A blaze which ravaged a restaurant and damaged flats in a North Yorkshire town has been brought under control.
Ninety firefighters and 18 fire engines were called to tackle the flames at Prezzo Italian restaurant in Harrogate.
Thirteen flats were evacuated after the fire spread from the restaurant's kitchen to the first floor and roof.
North Yorkshire Fire and Rescue said the incident was now being scaled down, but crews would remain at the scene throughout the night.
A spokeswoman said: "The fire is under control and [firefighters] are keeping water on the building to prevent any hotspots."
Crews from across the county and West Yorkshire were called to the Albert Street site, where four engines remain.
Four flats were believed to have been involved in the fire and several flats have suffered smoke damage.
No-one is thought to have been hurt in the incident, though some small pets are unaccounted for.
A number of streets in the town centre were closed while firefighters fought to control the blaze.
Yorkshire Water said customers may experience discoloured water and low pressure as a result of the fire.