Lorry driver jailed over Callum Wark death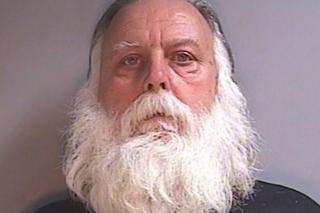 A lorry driver has been jailed for killing a man in a crash after he had been drinking.
Callum Wark, 19, from Swillington, near Leeds, died in the crash on 1 March on the A162 between Fairburn and the junction with the A63.
Stoyan Andonov Stoyanov, 56, of Plodiv, Bulgaria, pleaded guilty to causing death by dangerous driving and driving while under the influence of alcohol.
He was jailed for seven years and eight months at York Crown Court.
Stoyanov was also banned from driving for 10 years and the judge will apply for him to be deported after serving his sentence.
Stoyanov's HGV hit Mr Wark's Renault Clio near the Selby Fork Hotel at 14:47 GMT on 1 March.
North Yorkshire Police said Stoyanov was three times over the legal alcohol limit when he was tested at the roadside.
'Very let down'
Mr Wark, who was the only person in his car, died from his injuries.
Speaking after sentencing on Thursday, his father Robert Wark said: "Even though the judge gave the maximum sentence he could in relation to a guilty plea, all the family feel very let down by the justice system knowing he will only serve half the sentence.
"This has made them feel Callum has had no justice."
Sgt Andy Fraser of North Yorkshire Police said: "Callum's tragic and untimely death was only three weeks ago and his family are still in shock from the events of that devastating day.
"By pleading guilty, [Stoyanov] has spared Callum's family the trauma of sitting through a court hearing."