Residents' views sought on Malton new homes plan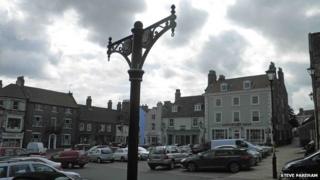 Residents have been asked for their views on proposals for 500 new homes in a North Yorkshire market town.
People in Malton were invited to a consultation event to discuss the development.
It comes after plans were announced this week to extend the town at Castle Howard Road.
The new estate, which is yet to be named, could include sheltered housing for people under 55 and business premises.
Project leaders from Fitzwilliam Malton Estate said views shared at the event would be taken into account before submitting a planning application to Ryedale District Council in April.