York to offer free car parking in city centre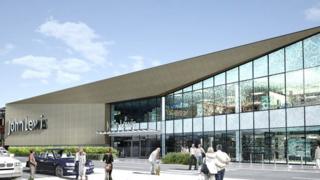 Free parking will be offered in eight of York's city centre car parks using money provided by an out-of-town shopping centre.
As part of the trial from May, parking will be free between 08:00 and 11:00 BST on Thursdays, Fridays and Saturdays.
The free parking will be subsidised by the developers of the recently-opened Vangarde development at Monks Cross.
York City Council said the trial would be assessed after a year.
Labour councillor Dave Merrick, who is responsible for transport issues, said the trial came following discussions with city centre traders who were worried about the impact the £90m shopping park, which opened last week, would have on their businesses.
He said: "It was recognised that would cause a particular challenge for the city centre and they've [Vangarde] agreed to provide this money for the first year to make sure that the city centre also does well."
The council said it was encouraging retailers to provide special "early bird" offers to shoppers to exploit the new parking scheme.