Claudia Lawrence disappearance: Taxi drivers 'may have' clues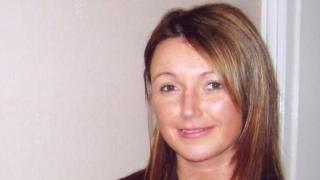 Taxi drivers who may have information about missing woman Claudia Lawrence have been urged to come forward.
North Yorkshire Police said 121 people had been in touch since since an appeal last month to coincide with the fifth anniversary of her disappearance.
The University of York chef vanished in March 2009, aged 35, and police believe she was murdered.
Detectives said the response to the new appeal was "very encouraging and impressive despite the five year gap".
Det Supt Dai Malyn said he was making a direct appeal to taxi drivers "who may have dropped Claudia off in the Acomb area of York or picked her up early in the morning".
"As we confirmed last month, further analysis on Claudia's phone activity showed that she was regularly visiting Acomb in the weeks leading up to her disappearance," he said.
"The investigation team need more taxi drivers to make contact to help establish more details on this line of inquiry."
The force previously said it was seeking to trace two men and two vehicles seen near her home.
She was last seen at around 15:05 GMT on 18 March walking back towards her home, and that night she spoke to both her parents on the phone.
It is thought something happened to her after she left for work early the next day.