North Yorkshire man jailed for attack on pregnant girl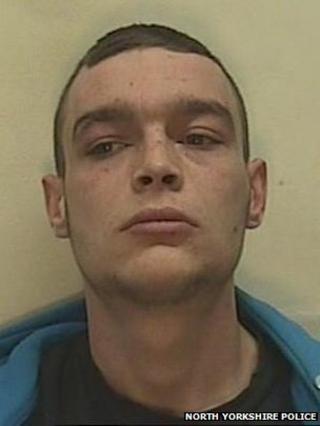 A man from Northallerton has been sent to prison for four years after assaulting a pregnant 16-year-old girl while holding her against her will.
Ryan Daniel Elsworth, 21, of Hilton Square, Brompton, was jailed at Teesside Crown Court after pleading guilty to false imprisonment.
Police said Elsworth punched and kicked and smeared dog excrement over the woman's face during the attack.
She was left with bruising on her body and cuts to her face.
The incident took place in a property in Brompton in April.
Det Con Sarah Campbell from North Yorkshire Police said: "Elsworth committed a disturbing and sustained assault on his victim who was heavily pregnant at the time.
"It has had a lasting effect on the victim, leaving her living in fear for both herself and her baby."