Middlesbrough teenager killed in North York Moors crash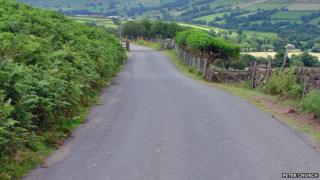 A teenager has been killed in a crash on the North York Moors.
The 18-year-old was a passenger in a car containing four other men from Middlesbrough, when it crashed into a wall on Blakey Bank near Farndale.
A 16-year-old boy, who was another passenger in the car, suffered a suspected broken collar bone.
The 22-year-old driver was also taken to James Cook Hospital after the accident at 17:20 BST on Saturday, although his injuries are not serious.
Two other 18-year-old men who were in the vehicle were discharged from hospital with slight injuries.