River Ouse flood warnings removed from area around York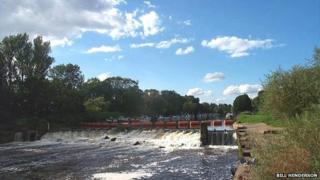 Flood warnings issued by the Environment Agency for the area surrounding York have been lifted.
A red flood warning was in place for the River Ouse at Naburn Lock, just south of the city. Two other parts of the Ouse had less severe orange flood alerts.
The agency said that the flood risk had been due to the ground being saturated with water.
The alerts were for low-lying land.