Galtres festival returns to repay creditors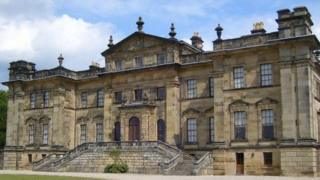 Organisers of an annual music festival which ended owing some traders £120,000 in 2014 have said a "scaled down" event will be held this year.
The company behind the Galtres Parklands Festival, in Helmsley, North Yorkshire, ceased trading in September.
Festival owners, the Galtres Festival Charitable Foundation, have appointed a new company to run this year's event in August.
The charity said it remained committed to repaying money owed from last year.
Director James Houston said: "Sadly the event didn't work financially, and some suppliers and traders couldn't be paid.
"It was an awful situation which had a terrible impact on those affected. But we are determined to put it right."
A cashless payment system had been introduced at the 2014 event with traders expecting to receive 80% of their takings from the organising company after the event.
However the company was unable to make those payments.
Mr Houston said this year vendors would be able to take cash and those still owed money would be able to attend for free and retain 100% of their earnings.
"We're proceeding cautiously, and will take care to tailor the size of the event to our audience numbers and income."
He said running future events was the only way to repay those creditors still owed money from the 2014 event.