York to Seamer rail line closes for repairs to railway bridge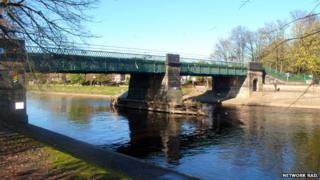 Trains between York and Seamer will not run for more than a week to allow repairs to a Victorian railway bridge in York.
A replacement bus service will operate until the 23 February.
The closure is to allow repairs to the Scarborough Rail Bridge, including replacing the bridge deck.
Engineers will be working 24 hours a day on the bridge and parts of the River Ouse will also be closed to river traffic at certain times.
Network Rail route managing director, Phil Verster, said: "We thank rail passengers for their patience as we complete this essential work. The bridge has given good service for 140 years but now needs significant replacement.
"This is a complex project as the bridge spans the River Ouse and is in the middle of a residential area with narrow streets as well as being close to several important rail lines."
The Hull to Scarborough via Bridlington route operated by Northern Rail remains open.