Princess Anne opens Malton racing accommodation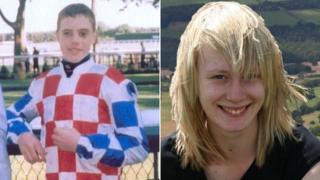 Princess Anne has opened an accommodation block for young racing staff in Malton, North Yorkshire.
The block, which cost £450,000 to convert, has been partly financed by a fund set up after the deaths of two jockeys in a fire.
The former solicitor's office has six bedrooms, kitchens and recreation space for stable workers.
Jamie Kyne, 18, from Galway, and Jan Wilson, 19, from Forfar, were killed in the fire in nearby Norton in 2009.
'Affordable and secure'
The Malton Fire Disaster Appeal was set up shortly after the fatal fire by the Racing Welfare charity, of which the princess is president.
The new accommodation is for racing staff aged 16 to 24.
Paul Lodge, the charity's welfare officer, said: "The fire brought the subject to the forefront.
"It's nice to know we can offer this facility. It's affordable, it's secure."
The ground floor of the block is to be Racing Welfare's regional welfare office.
The organisation owns over 150 homes in the UK.