York council drops "unaffordable" new care homes plan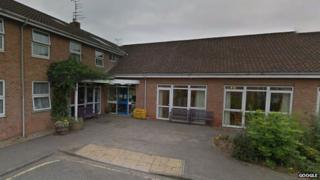 Plans to build two new care homes have been abandoned after proposals were judged to be "unaffordable".
The City of York Council has spent £350,000 over four years on a scheme to replace seven of its "out-of-date" care homes with two specialised homes.
In a report to the authority's cabinet, officers warned the requirements for the original project would not be covered by the funding available.
The Labour-run authority said it was working on an alternative scheme.
'Tax money wasted'
The decision has been branded a "disgrace" by Conservative councillor Paul Doughty.
Mr Doughty, health overview and scrutiny committee chairman, said: "The council has confirmed it has spent around £350,000 as part of the procurement process.
"That is £350,000 of tax-payers' money that has been wasted."
Under the original proposals, homes would have been built and run by a private provider on the sites of two former schools at Burnholme and Lowfield.
The council's cabinet will meet next week to consider new plans, which include:
Closing seven "unfit" care homes
A new care home at Burnholme
Adapting care at sheltered accommodation homes to cater for those with complex care needs and dementia
Developing housing on the Lowfield site, with a quarter reserved for elderly people
Increase the provision of smaller homes aimed at older people
Linsay Cunningham, cabinet member for health, said she was "obviously disappointed" a cost-effective solution had yet to be found, but was confident the new proposals would enable the council to meet the changing needs of residents.