Harrogate traffic warden attacks prompt body camera call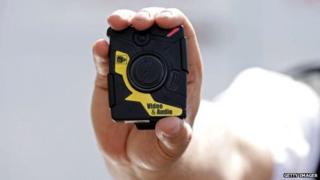 Traffic wardens in Harrogate could start wearing body cameras to protect them from a rise in attacks by members of the public, the council has said.
Harrogate Council's parking services manager has recommended the move after eight attacks in the last two years.
There have been a further six incidents of verbal abuse since January 2013 including threats serious enough to merit reporting to the police.
Councillors are set to make a decision on the proposal on 27 April.
Parking services manager, Susan McGarry, said police had issued a number of warnings, three cautions, a fixed penalty notice and obtained one prosecution, with a further two prosecutions pending.
The council would buy 23 cameras and three docking stations at a cost of £9,100.