Norovirus outbreak closes two Scarborough Hospital wards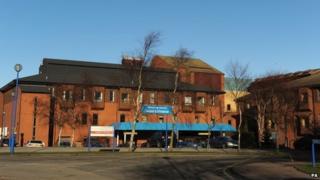 An outbreak of norovirus has prompted the closure of two wards at a North Yorkshire hospital.
Managers at Scarborough Hospital have closed the Oak Ward and the Stroke Ward along with bays in two further wards.
They said it was "highly likely" the virus entered the hospital "through the local community".
The hospital issued an urgent plea for people to postpone non-essential visits and urged those who do, to wash their hands before and after visits.
"This is to keep the virus contained and to help visitors to keep themselves safe as well as their friends or relatives," a spokesman said.