North Yorkshire homes without gas for third day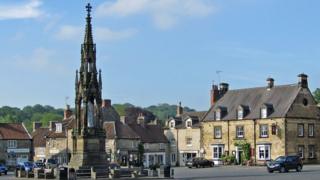 Hundreds of homes in North Yorkshire are spending a third day without gas after a mains leak.
Supplies were lost to 600 properties in Helmsley, Nawton and Beadlam on Friday when a gas main "collapsed" at 16:00 GMT during routine repair work.
Northern Gas Networks said engineers repaired the damage on Saturday and supply had been restored to 251 households.
Engineers are expected to reconnect the remaining homes later.
Catering facilities, blankets and other warm items are being offered at the Methodist Church on Ashdale Road, Helmsley.
Ian Cooper, from the gas firm, said: "We need to carry out essential safety checks at each and every property before switching homes back on.
"If no-one is home, we will leave a card, so please contact us as soon as you return.
"We apologise for the inconvenience this has caused and thank customers for their patience."
He asked those unaffected in the area to use their gas "considerately to prevent any further loss of supply" while engineers were "going door-to-door".
"This is a temporary measure until such time that our engineers can rectify the supply issues", he said.
"We are also working with engineers from Northern Powergrid who are closely monitoring the local electricity network and any potential knock-on increases in demand while residents are without their gas supply."