Yorkshire Dales second home tax rise plan 'killed off'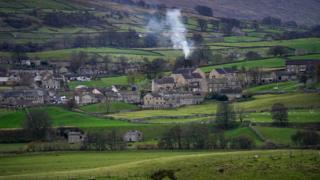 Plans to charge second home owners in the Yorkshire Dales more in council tax have been "killed off".
The Yorkshire Dales National Park Authority proposed a pilot scheme imposing a five fold increase in council tax.
For the idea to move forward it needed to be supported by all eight local authorities in the Dales.
However Richmondshire District Council has voted 13-12 against supporting further discussions.
Yorkshire Dales National Park Authority chairman Carl Lis said: "It would be remiss of me not to make clear to the public that the proposition to talk to government has in effect been killed off.
"In my view, the decision has let down local communities by stopping the conversation before it had properly started."
Mr Lis said the council had rejected the view that too many second homes had an "adverse impact" on local communities.
He said he believed people would be "staggered" by the council's decision.
But the Dales Home Owners Action Group, founded to fight the plans, said Richmondshire District Council's decision was a "a triumph for common sense" and the uncertainty had damaged the local economy.
A spokesman said: "House sales have been stalled and there's been a human cost with some people seeing their life's work put at risk."
According to the park authority there are about 1,500 second homes in the Dales - more than 10% of the housing stock.
The national park claims those homes "deny a home to a permanent resident and push up prices" and increasing tax would have helped "attract and retain families to live and work in the area".
A five-fold increase would have seen a charge of £8,500 for a Band B property.