Historical Enquiries Team contacting Claudy relatives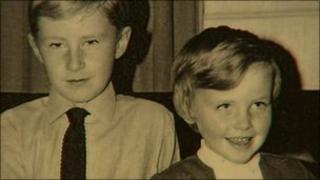 The police Historical Enquiries team is in the process of contacting relatives of the nine people killed in the Claudy bombings of 1972.
The HET is offering to meet them and ask if they wish to become involved in a review of the case.
It follows a Police Ombudsman report on the atrocity earlier this week.
It said discussions between the RUC, the British Government and the Catholic Church saw a priest who was a suspect in the attack being moved to Donegal.
No action was ever taken against Fr James Chesney.
Although the IRA is widely believed to have carried out the attack it has never admitted it.
Mark Eakin, whose eight-year-old sister Kathryn was murdered in the bombings, said the HET move is a step in the right direction.
"I'm asking anybody involved, I'm asking the government, the church, any of the ex-RUC men that were involved in the original investigations within Claudy to step forward," he said.
"These (police) files supposedly mysteriously disappeared but there's still people alive who were involved in compiling those files.
"They can maybe help put some of the pieces of the jigsaw back together again."
The HET was set up in 2005 to re-examine 3,269 murders committed during the Troubles.