Bank owed £2.2m by Hanna Quality Homes Limited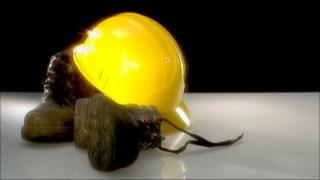 The Ulster Bank is likely to lose more than £2m it is owed by a property company which went into administration.
Hanna Quality Homes Limited owed the bank £3.4m when administrators were appointed last year.
A report filed by the administrator shows that the bank can expect to get back about £1.2m from the sale of assets.
Most of the assets are land and properties in the Portrush and Coleraine areas.
The report, compliled by the administrator from FGS McClure Watters, also details how the wife of company director William Hanna "purchased the plant and equipment of the company for £10,207 less than its value".
"I continue to attempt to collect these monies. Recent correspondence with Mrs Hanna and her representatives indicates that she has no monies to discharge this debt," the report adds.
The administrator also explains how the company carried out construction work on land at O'Hara Drive in Portstewart.
It claimed it was owed £20,000 for the work, money that could be used to discharge its debt to Ulster Bank.
However, the administrator adds that the site owners have disputed the level of work that was carried out.
The assets of the company include a site at Sea Road in Castlerock, houses at Wheatsheaf in Coleraine and Glenvale Park in Portrush and a disused barn in Articlave.