Receiver puts properties on sale in Belfast and Larne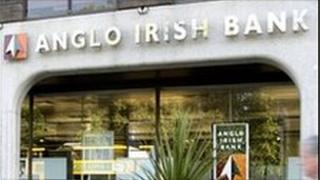 Three properties which Anglo Irish Bank effectively repossessed from a leading NI developer have been put up for sale.
In May this year Anglo appointed a receiver to the properties which were owned by Dungannon-based Jermon Developments.
They are two office blocks in Belfast and a retail park in Larne.
That represents a small part of Jermon's portfolio and it retains control of most of it properties.
The Larne property is the Lahara retail park, a 63,000 sq ft development next to the town's Lidl supermarket.
One of the Belfast developments is Killymeal House in the Ormeau Gasworks which is occupied by the Industrial Tribunals service.
The other is Fanum House and associated property on Great Victoria Street.
Fanum House is the main building on a site bounded by Great Victoria Street and Dublin Road, where Jermon had planned to build a landmark 11-storey tower and plaza called South Bank Square.
As well as the office block, the adjoining Filthy McNasty's pub is for sale.
Jermon was set up by Peter Dolan, a former pharmacist, in 1997.
The firm's first major project was the development of Northern Ireland's first purpose-built Tesco in Dungannon.
The company expanded throughout the property boom, buying assets in London and Scotland. It also bought properties in central Europe, including an airport in Hungary.
It is currently involved in a £25m project to redevelop Dumbarton town centre in the west of Scotland.