100 people treated after dog attacks in Western Trust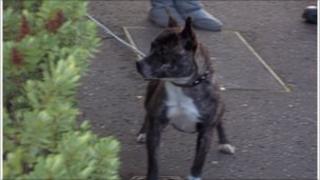 The Western Health Trust has said over 100 patients have attended accident and emergency since the start of the year after being attacked by dogs.
Earlier this week a nine-year-old girl was injured in an attack by two pitbull type dogs in Londonderry.
The dogs had escaped from a neighbour's yard and have since been put down.
Accident and emergency consultant Dr Paul Bayliss said dog owners need to take greater care and too many of the victims are children.
"One in three is under 10, so it's a very significant proportion of young children are being bitten," he said.
"The message is clear - if your animal bites a person and there's a significant injury the animal will be destroyed. So if you love your pet, keep them under control.
"The frustration is that these injuries are entirely preventable if owners take responsibility and children approach dogs with the correct attitude to be not afraid but wary."