Family's fresh inquiry call over 34 broken bones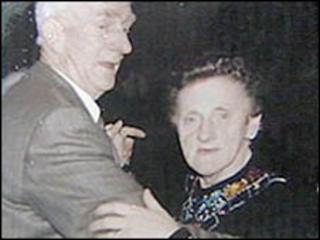 Relatives of a Strabane woman whose body suffered multiple fractures after her death in hospital three years ago, have called for a fresh inquiry.
Maureen McGinley, 78, suffered 34 broken bones after she died at Altnagelvin Hospital in Londonderry.
Her family have new information about what may have happened.
"A former employee of the hospital said bodies were being transported on trolleys with boxes on top of them," Mrs McGinley's son, James, said.
The McGinley family wants an independent investigation into how their mother's body was damaged.
"I hope that the trust do a proper investigation," Mr McGinley said.
Last November, the then deputy secretary of state, Paul Goggins, ruled out a public inquiry into the death which happened in January 2007.
Mr Goggins and Health Minister Michael McGimpsey instead recommended a joint investigation by the Northern Ireland and parliamentary Ombudsman.
Mrs McGinley's body sustained numerous fractures between her death and the coroner's examination.
Her children have campaigned vigorously for answers and have collected more than 18,500 signatures on a petition calling for an inquiry.
Internal inquiries at the hospital and the Coroner's Office failed to establish who was responsible for the fractures.
In a statement, the Western Trust said they recognised the depth of feeling held by Mrs McGinley's family but they were satisfied that her body was treated with the utmost dignity and respect at all times while in the hospital's care.