Derry City Council approves plans for new ASDA store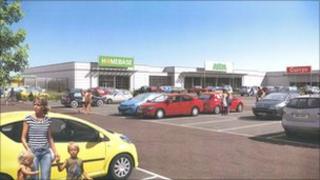 Derry City Council has approved plans by the supermarket giant ASDA to build a new store in the Waterside.
However, the planning service will also have to give approval before the store at Crescent Link retail park can be built.
ASDA said up to 350 new full and part-time jobs would be created at the 40,000 sq ft supermarket.
The company said it hoped to have a decision from planning service early next year.
Critics of out-of-town shopping have said ASDA's plans could harm trading in the city centre.