Nephews accused of uncle's murder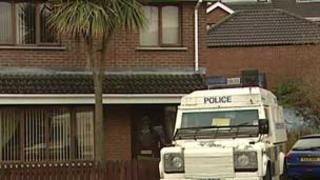 Two nephews of west Belfast man Seamus Holland have appeared in court charged with his murder.
The 55-year-old was found lying on the floor of his home in Upton Court with serious head injuries. He died in hospital on Sunday.
Daniel Bernard Gaskin, 20, and his 29-year-old brother Gerard Patrick Gaskin, appeared in court on Wednesday charged with murdering their uncle.
A detective inspector told the court he could connect both men with the charge.
The brothers, both of whom gave addresses as no fixed abode, confirmed they understood the charge.
They were remanded in custody to appear in court via video link on 21 December.