Man shot in both knees in west Belfast attack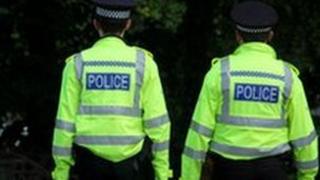 A 48-year-old man has been shot in both knees in an attack in west Belfast.
The shooting took place just before 1600 GMT at Iveagh Parade.
The victim was taken to hospital, where he is being treated for his injuries.
They are not believed to be life threatening.
Two masked men thought to have been involved in the shooting fled on foot in the direction of Mansen Street.
Detectives in Grosvernor Road are appealing for information following the shooting incident.