Belfast firm in £67m deal to buy Tate & Lyle operation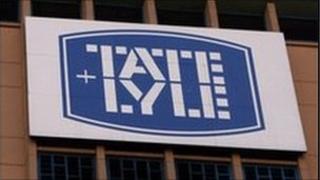 A Northern Ireland firm has agreed to buy Tate and Lyle's molasses business in a £67m deal.
W & R Barnett, which is based on Belfast's Clarendon Road, is an international grain trader.
Completion of the deal is conditional on employee consultation and is expected to happen in the next few weeks.
The proceeds from the deal will be used to reduce Tate & Lyle's net debt.
The molasses business comprises Tate and Lyle's global molasses trading desk based in London and other worldwide marketing operations together with its UK third party storage operations.
Javed Ahmed, chief executive of Tate & Lyle said: "Tate & Lyle's clear priority is to grow its speciality food ingredients business, supported by cash generated from bulk ingredients.
"This disposal represents another important step as we focus, fix and grow our business."
McGrigors law firm, which has offices in Belfast, handled the deal on behalf of W & R Barnett.
Paul McBride of McGrigors said he believed it was a "great deal" for the business.
"I suspect this groundbreaking move will be very warmly welcomed within the Northern Ireland business community," he added.
As well as being an international grain trader, W & R Barnett also trades in derivatives and oils.
It owns and operates dockside facilities, manufactures animal feeds and also specialises in horse breeding.
Until April 2009, the company owned a specialist provider of information technology services.