Londonderry men 'abducted by armed gang'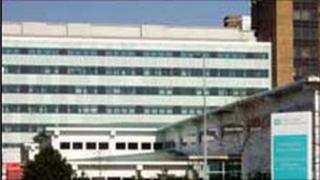 Two men who were injured in a car accident in Londonderry on Saturday night have told police they had just escaped from a gang of men who had abducted them at gun point.
The men claim four masked men, two with handguns, went into a house on Circular road and forced them into a car.
The vehicle was then involved in an accident close to Altnagelvin hospital where it was later found abandoned.
The two men escaped and were treated in hospital