PSNI diver's overtime payment bid rejected by court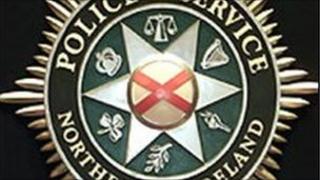 The High Court has dismissed a claim by a former police diver that he is owed £32,000 for on-call payments.
Constable Mark Lloyd argued he was entitled to money he accumulated during a 15-year period when he was expected to be available around the clock.
His application for a judicial review was dismissed despite a judge ruling he could qualify for allowances for individual periods.
The judge aid that payments were subject to a three month time limit.
Constable Lloyd was part of the underwater search unit which the PSNI operated until it was outsourced to a private sector provider in 2008.
It emerged during the case that Constable Lloyd and other members of the team faced disciplinary proceedings linked to the sinking of a trawler in the Irish Sea in January 2006.
Skiing holiday
He refused, along with two others, to perform diving duties at the time as they were all due to go on a skiing holiday, the court heard.
A stand-off developed during which the officers' leave was cancelled and they then reported unfit for duty.
But they were acquitted of the disciplinary charge after a finding was made they were not obliged to obey the order due to health considerations.
The judge set out how Constable Lloyd claimed the disciplinary proceedings "sounded the death knell for the dedicated PSNI diving team".
Members had been expected to carry a radio pager and be available for operational call-out at all times, barring only sickness and annual leave.
They were on 24-hour call-out and entitled to no special allowances other than those within the normal finance code regulations.
Constable Lloyd's barrister argued he was required to be immediately available for diving duties outside scheduled hours at all times.
'Irrational'
Any suggestion that he and other unit members were merely volunteers was also claimed to be misconceived and irrational.
Lawyers for the PSNI equated being on call with being expected to receive a pager or mobile phone call.
Ruling on the case, Mr Justice McCloskey held there was no error of law on reasons based on the finance code regulations.
He said: "It follows that the appropriate order will be a dismissal of the application for judicial review."
However, the judge noted that another of the PSNI's basic reasons for refusing the on-call allowance claim was legally incorrect.
He added: "It is conceivable that the applicant's legal advisers may formally request the respondent (the PSNI) to reconsider its rejection of the applicant's exceptional circumstances claim."