150 PSNI officers 'to be moved to guard duty'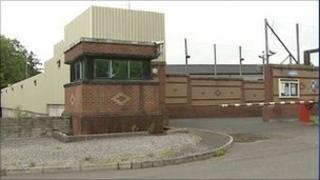 The Northern Ireland Policing Board has heard details of the chief constable's plans to take 150 officers off frontline duties and use them to guard police stations.
The main monthly meeting of the board was told the move was necessary in the face of an increased dissident threat.
DUP board member Jimmy Spratt said reducing the number of police helping the public would be a "catastrophe".
The PSNI said it was proposed reluctantly.
It said it had no other option because the board had rejected civilian armed guarding.
It added that there were 584 more officers in neighbourhood policing since June 2009 and the proposed deployment would still leave considerable rise in frontline numbers.
Mr Spratt, a former serving police officer, said the changes were unthinkable.
"I think the senior management team need to look at other officers who are currently deskbound," he said.
However, the DUP representative who supported the plan to put armed civilians in place, said police should not have had to make the decision.
"If the board had done what the chief constable asked and approved the civilian guards, then this would not have been an issue.
"The board has failed the police in relation to this."
The decision has been given a "qualified welcome" by the Police Federation which represents rank and file officers.
Its chairman Terry Spence said it was a "greatly overdue recognition of the dissident terrorist threat to stations and that they must be properly secured."
He said the responsibility should be given to 230 officers in the full-time reserve who are facing the axe in March.
"As for talk about getting officers out from behind desks, that is more a medium to long-term answer and does not address the pressing need for officers to be deployed to frontline duty now."