Man accused of Millie Martin murder refused bail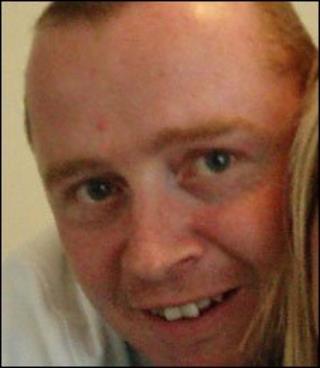 Millie Martin's mother's former partner, who is charged with the Enniskillen baby's murder, has been refused bail.
The High Court heard that Millie had suffered 11 rib fractures, apparently sustained weeks before her death last December. It was claimed she had been sexually assaulted.
Barry McCarney, 31, who had been living at the infant's home at Glebe Park in the town with Rachel Martin, 25, denies a charge of murder.
He was refused bail on Friday.
Mr McCarney's lawyer said his client had consistently protested his innocence and fully co-operated with police.
Ms Martin, has been charged with wilfully neglecting her daughter in a manner likely to cause unnecessary suffering or injury.
A prosecuting lawyer alleged some of the wounds to Millie occurred weeks before she died and should therefore have been apparent to her mother.
The child was brought to the Erne Hospital by Mr McCarney - who is not her father - in a lifeless condition. She was then transferred to the Royal Belfast Hospital for Sick Children but later died.
Mr McCarney had moved in with Ms Martin soon after beginning a relationship with her, the court heard.
'Impact injury'
It was alleged that prior to Millie being admitted to hospital she was left alone with Mr McCarney for a short time while her mother was at the shops.
The accused told police he had gone to check on the little girl and found her lips were blue and she was apparently not breathing.
Mr McCarney claimed he tried to resuscitate her before taking her to hospital.
It was also claimed that earlier on the day Millie was taken to hospital, Mr McCarney left his job on a work site early after complaining of being physically sick.
A prosecuting lawyer said the cause of death was a severe impact injury to the back of the head, allegedly sustained a short time before medical help was sought.
The barrister alleged: "The child had also been recently sexually assaulted."
Opposing Mr McCarney's application for bail, the lawyer claimed there was a risk of interference with witnesses.
"There are effectively over 300 witnesses," she said.
Although a significant number of them are medical and professional people, others are from the local area and saw injuries to Millie after Mr McCarney moved in, the court heard.
A defence counsel said his client maintained he had "absolutely nothing" to do with the child's death.
Mr McCarney had nothing to do with her day-to-day care, bathing or changing arrangements, it was claimed.
The defence lawyer argued that in those circumstances it was more than likely that Millie's injuries were caused by someone else.
He questioned how the baby's mother would not have been aware of them.
"Her failure to provide an explanation as to the occurrence of these injuries or any observation about these injuries is something which is inexplicable," the barrister claimed.
Mr McCarney was refused bail.
Lord Justice Girvan rejected an argument that he should have parity with Ms Martin, who was previously granted bail.