UUP leader Tom Elliott set to hold Conservative talks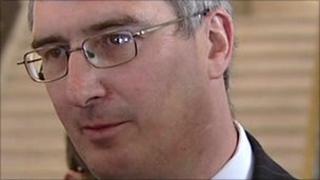 The Ulster Unionist leader Tom Elliott has said he will hold talks with the Conservatives next week to discuss the link between the two parties.
The two entered an electoral pact prior to the Westminster election in May but none of the candidates were elected.
Following his first party conference speech as leader, Mr Elliott told the BBC he wanted his party to be the local "franchise" of the Conservatives.
He added that the pact had been "too much, too soon".
"What I want to do is build a relationship from the bottom up that actually sticks," Mr Elliott said.
"Not just an electoral relationship. It needs to be about much more, so that the Ulster Unionist Party are in control of their own destiny."
Funding from the Conservative Party meant joint candidates were able to outspend their rivals at the Westminster election.
Three of the failed candidates Paula Bradshaw, Harry Hamilton and Trevor Ringland, have since left the Ulster Unionists.