Brian Conlon sells £3.6m of shares in Newry's First Derivatives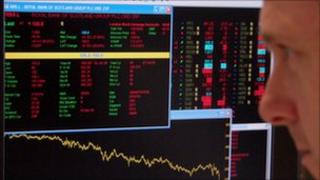 The founder and chief executive of one of Northern Ireland's most successful technology companies has sold £3.6m worth of shares in the company.
Brian Conlon sold a total of 869,706 ordinary shares, equivalent to a 5.5% stake in First Derivatives last week.
The Newry-based company provides products and consulting services to the capital markets industry.
Most of the shares sold by Mr Conlon were bought by Ishtara Consulting, a firm controlled by Paul Kinney.
Mr Kinney, who is also a non-executive director of First Derivatives, now owns a 6.3% stake in the company.
The remainder of the shares were placed with institutional investors.
First Derivatives was founded by Mr Conlon in 1996 and floated on the Alternative Investment Market (AIM) in 2002.
In its most recent results, the company reported a half-yearly pre-tax profit of £3.2m
Mr Conlon retains a 49.6% shareholding in the company which at today's prices is worth over £36m.