Fusco murder accused refuses to take stand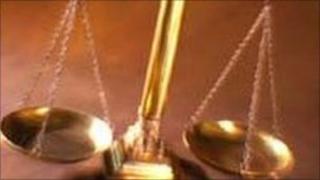 A man accused of murdering a Belfast chip shop owner has refused to give evidence in his own defence.
Robert James Clarke denies shooting 53-year-old Alfredo Fusco on 3 February, 1973.
He refused to take the stand at Belfast Crown Court on Friday after two convicted loyalists were called to give evidence.
The prosecution claim that Robert Clarke was one of two gunmen, who fired the fatal shots.
The court previously heard how the victim attempted to barricade himself behind a door in a back store room of his cafe known as Barney's Fish and Chip Shop in north Belfast as he was targeted by a gunman.
Robert Clarke, 58, of Dundrod Road, Nutts Corner, was arrested in August last year after a review of the case by the police Historical Inquiry Team indentified his prints on a door through which the victim was shot.
But he maintains he could not have pulled the trigger because he lost two fingers in an industrial accident years earlier.
'Reluctant'
Tommy Kirkham, the deputy mayor of Newtownabbey, who had been threatened with arrest for not coming to court, and William Kernoghan, a convicted murderer and bomber, had both been in the York Road cafe at the time of the murder.
When Mr Kirkham was called to give evidence on Friday, he told the court he was "a reluctant witness as I do not believe in the process of the Historical Inquiry Team".
However, Mr Justice McLaughlin told him while he was "entitled" to his "views" he was in court to give evidence and was expected to do so.
Mr Kirkham told defence QC Frank O'Donoghue that he did not know Robert Clarke, nor was he in a position to say that he knew "the identity of the gunman".
He said he was a 16-year-old teenager on bail at the time and had been in the cafe with his then friend, Mr Kernoghan, getting something to eat before going out to a disco, when the gunmen struck.
He told the court that he had made a statement at the time of what he had witnessed and had later confirmed that statement to police last year.
Asked by Mr O'Donoghue if he could describe the gunmen, other than what he said in his statement, he repeated that he had "confirmed the statement".
Mr Kernoghan also said he was a "reluctant witness", because it brought back "bad memories".
He added that he had "really no memory" of what happened and while it was "a terrible thing to say", the shooting "never meant that much to me."
However, he claimed that he had watched the gunman as he had passed him four times in the cafe.
Mr Kernoghan said while in prison, serving a life sentence for murder for the bombing of the Sunflower bar in 1974, he met Robert Clarke sometime between 1976 and 1978.
He later added that when questioned last year by the Historical Inquiries team he told them "they got the wrong man because when I saw him in prison in the 1970s I did not associate him with the person who done it".
However, he added that he was also "not sure" that he could have identified the gunman last year, and later said he did not know if Clarke was the gunman.
The trial continues.