Irish lighthouses lose their voice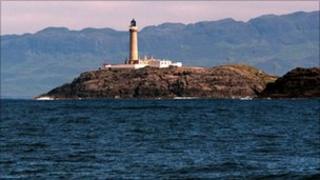 The last lighthouse in Northern Ireland to use fog signals will have its haunting voice silenced forever on Tuesday.
The St John's Point lighthouse in County Down joins eight other lighthouses run by the Commissioners of Irish Lights around the island of Ireland, in having its fog signal turned off.
Although in use in one form or another as navigational aids for hundreds of years, fog signals are no longer considered as reliable or accurate as aids to navigation, according to the commissioners.
Captain Kieran O'Higgins of the commissioners said that the decision was taken because "one cannot navigate with a fog signal".
"I know some people find it a comfort and maybe you can get a very rough idea of your position, but it's very imprecise," he said.
GPS
"In the modern day we expect people to go to sea with some means of finding their position."
Until now, just a handful of Irish lighthouses still operated a fog signal. These included the installations at Fastnet, Dundalk, Kish Tower and Tuskar Rock.
The decision to discontinue the signals was announced in September last year as part of a larger review of the system of aids to navigation used in UK and Irish waters. That review has also done away with the need for the traditional rotating lighthouse design.
While the move to end use of fog signals was prompted by the availability of technologies such as GPS and the Automatic Identification System, the Commissioners of Irish Lights warn that no single aid to navigation should be relied on at sea or on inland waterways.