Bail denied in Newtownabbey kidnap and sex attack case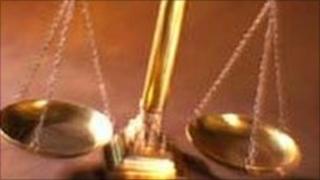 A Newtownabbey man has been remanded in custody charged with kidnapping and sexually assaulting a woman on the outskirts of Belfast.
Jim Fittis of Devenish Drive is accused of taking the alleged victim against her will in Newtownabbey on Monday.
Belfast Magistrates Court heard he is then alleged to have intentionally and sexually touched the woman.
The 28-year-old defendant, who denies the charge, told police the encounter between the pair was consensual.
A detective constable who said she could connect him with the alleged offences opposed bail on grounds of potential interference with witnesses and the risk of re-offending.
The officer told the court the woman had informed Fittis of her home address.
She also claimed the accused acted aggressively after he was taken into custody.
Challenge
"He stated if he was to see the injured party he would challenge her.
"He also stated Glengormley was not a big place," the policewoman claimed.
But during cross-examination by defence solicitor Fergal McElhatton, the officer confirmed no other attempt had been made to contact the alleged victim.
Mr McElhatton told the court: "He (Fittis) has given an account during interview of a consensual nature."
The lawyer said another address was available to his client, and argued that he should be entitled to bail.
However, District Judge Fiona Bagnall expressed concern about possible interference with witnesses due to what the accused is alleged to have said about coming into contact with the woman.
Fittis was remanded in custody to appear again via videolink next month