Officer jailed for child abuse images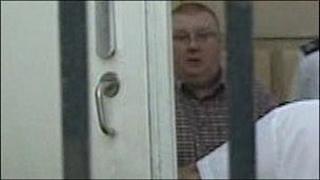 A former police officer who admitted downloading over 600 indecent images of children from the internet has been jailed for six months at Londonderry Crown Court.
Brian Connor, 46, of Clooney Road in Knockloughrim, County Londonderry, pleaded guilty to 27 specimen charges involving 603 abusive images.
He was also placed on the sex offenders register for five years.
The judge said the offences "helped rob children of their childhood".
Connor also had a sex offences prevention order imposed on him.
Under the conditions of the order he must inform the authorities of any change of address after he is released from prison.
He is also banned from unsupervised access to children, and from accessing the internet for five years.
Connor was dismissed from the PSNI after the images were found on his home computer in January of last year.