PSNI criticised for publishing pictures of young people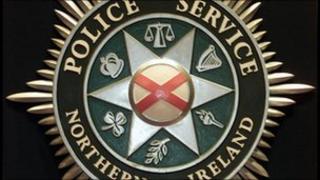 The body that holds the police to account has said the PSNI should not publish photographs of under 18s.
A report by the human rights committee of the policing board said it should only be done if there is a serious risk to the public, or the young person.
The police published photos to try and identify young people suspected of being involved in crime last year.
The report described the move as "a retrograde step".
The police viewed the publication of photographs to identify rioters in north Belfast and young people suspected of involvement in crime in Londonderry as a great success.
In Belfast, 23 images were released following rioting in Ardoyne last July - 16 of the individuals were subsequently identified, arrested and charged.
In Londonderry, 133 images, including 50 of juveniles, have been released to the press - with 24 juveniles identified by members of the public.
The policing board report said such action is difficult to justify.
It said publishing photographs could endanger those involved because of the possibility of attacks by paramilitaries, and breach their right to privacy.
The report said the PSNI should never release images of any person under the age of 18 into the public domain, except where the release is necessary for the purpose of protecting the general public or the young person from serious injury, and only after all reasonable methods have been tried and failed.